Fermenting Veggies 101 - Krauts, Pickles + Master Tonic Class 12/4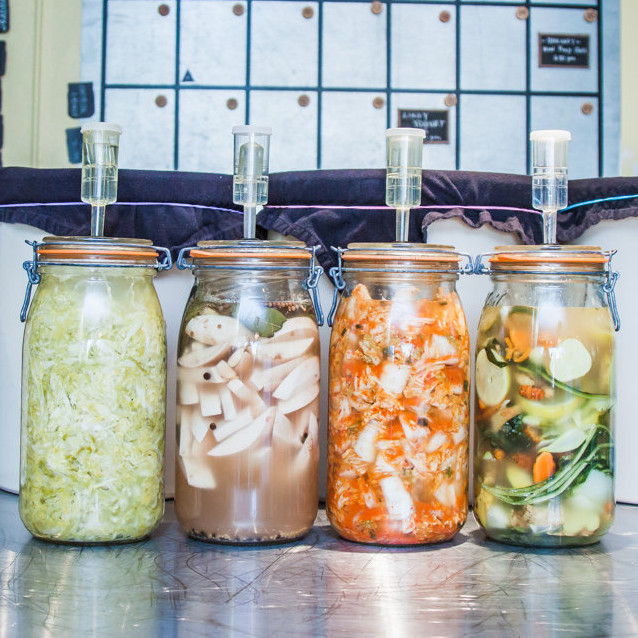 Fermenting Veggies 101 - Krauts, Pickles + Master Tonic Class 12/4
Class Date: Tuesday, December 4th, 2018
Class Time: 6:30pm - 8:30pm
Instructor: Dr. Yasmine Mason
Learn to make delicious krauts like our Garlic Kraut and Beet Kraut, create truly fermented pickles, and dive into the mystery of our Master Tonic, so that you can make these delicious ferments in the comfort of your own home. Once you learn the basics of making these densely nutritious foods, the sky is the limit on what you can create. Light refreshments will be served.
Class Fees: $40 (includes 1 jar of fermented veggies to take home)
Must be 16 years of age or older to attend
Please place this class in your Cart and complete the Checkout process. If you do not complete the process, you will not be added to the class roster.
If this class is sold out, you can request to be added to the waiting list by emailing info(at)fermfarm.com your name, phone number, and which class you would like to be on the waiting list for.
Note: You must be a MEMBER in order to purchase products and participate in classes at Fermentation Farm. Anyone interested in attending who is not currently a member may purchase a membership the night of the class.