Fermenting Veggies 101 Class Gift Card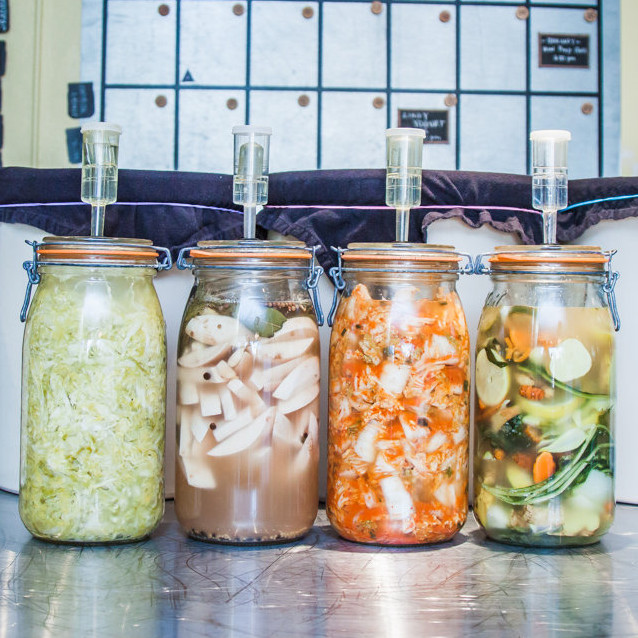 Fermenting Veggies 101 Class Gift Card
Give our Fermenting Veggies 101 Class as a Gift!
When you purchase a Fermenting Veggies 101 Class Gift Card for your favorite fermented foodie, we'll mail the Gift Card to you or directly to your recipient!
Class Description:
Learn to make delicious krauts like our Garlic Kraut and Beet Kraut, create truly fermented pickles, and dive into the mystery of our Master Tonic, so that you can make these delicious ferments in the comfort of your own home. Once you learn the basics of making these densely nutritious foods, the sky is the limit on what you can create. Light refreshments will be served.
Class Fee: $40 (includes 1 jar of fermented veggies to take home)
Attendee must be 16 years of age or older
Please allow 7-10 business days for us to process the order. You must be a MEMBER in order to purchase products and participate in classes at Fermentation Farm.. If you are purchasing this class for someone who is not already a member at Fermentation Farm, we recommend that you Add a Lifetime Membership to your gift card purchase. Otherwise, a membership may be purchased the night of the class.